Safeguarding Audit 
A review of Safeguarding Practice in the Redemptorist Congregation was undertaken in March 2022 by the National Board for Safeguarding Children in the Catholic Church. The report can be read by clicking on this link:  Safeguarding Audit 2022
Child Safeguarding Policy
Statement of the Constituent Members of the Catholic Church in Ireland
As a constituent member of the Catholic Church in Ireland, we recognise and uphold the dignity and rights of all children, are committed to ensuring their safety and well-being, and will work in partnership with parents/guardians to do this. We recognise each child as a gift from God, and we value and encourage the participation of children in all activities that enhance their spiritual, physical, emotional, intellectual and social development.
All Church personnel (including clergy, religious, staff and volunteers) have a responsibility to safeguard children through promoting their welfare, health and development in a safe and caring environment that supports their best interests and prevents abuse.
This statement has been prepared to comply with the requirements of the Children First Act 2015 and derived from Safeguarding Children Policy and Standards for the Catholic Church in Ireland 2016. Click on the link to read.
Procedures
For the procedures to implement the child safeguarding policy, the Redemptorists follow the guidance of the National Board for Safeguarding Children in the Catholic Church in Ireland, available here: https://www.safeguarding.ie/index.php/guidance
Details of Personnel to Contact if you are Concerned about the Welfare and Safety of Children
Designated Liaison Person:
Deputy Liaison Person:   
Fr. Peter Burns – 

(0044) 776342 0009
Police:     
Child Protection Service: 
Safeguarding Children: A One-Church Approach
Policy and Standards for the Redemptorists in Ireland 2016
This Policy for safeguarding the welfare of children aims to ensure a safe environment, where risks are minimised, where those affected by abuse are supported, where offenders are brought to account and where all allegations are dealt with justly and promptly.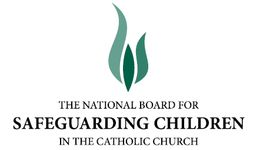 Link below to Policy & Guidance document issued by The National Board for Safeguarding Children in the Catholic Church.