Fr. Eamon Kavanagh C.Ss.R. R.I.P
15 Mar 2023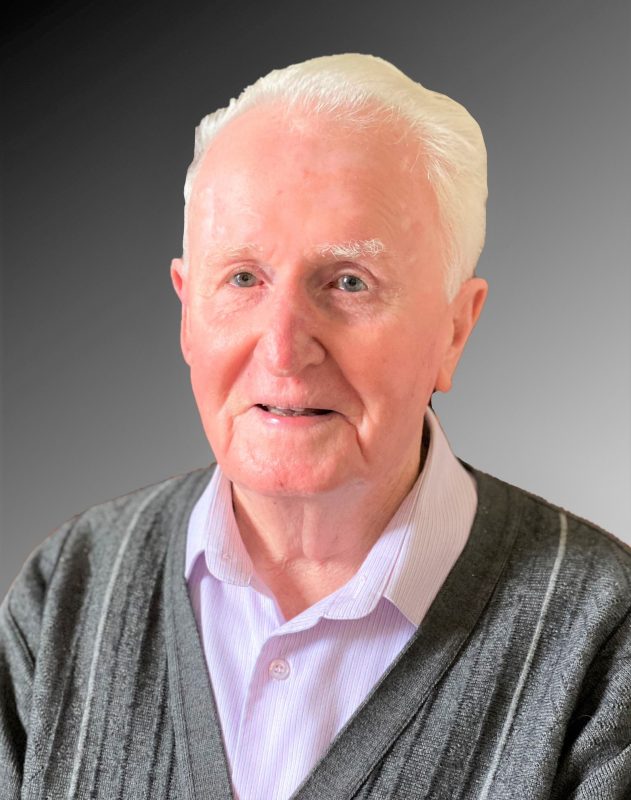 23rd January 1938  – 26th February 2023
Eamon was born on the 23rd of January 1938, in Clonmany, on the Inishowen peninsula of County Donegal.  Eamon was 4th of 6 children: Carmel, his older sister, then a baby sister and brother who both died in the first weeks of their lives, and then Eamon's younger siblings, Joan and Oliver.  When Eamon was 9 his family moved to Dundalk and lived near St. Joseph's, Redemptorist Monastery.  Eamon studied with the Marists, and during this time spent 6 years as an altar server in the nearby Redemptorist Church of Saint Joseph's.  It was during these years that the idea of becoming a Redemptorist Brother formed in his mind.
At the young age of 16½ Eamon travelled to Esker, County Galway to begin his life as a Redemptorist.  Later, Eamon wrote: "My first impressions of Esker still remain with me.  I felt that the place was so big – and I was so little.  I was 16½ years old.  I was wearing a big, long black raincoat and a black hat.  (and Eamon added with his usual wit: "I must have looked like a right egit.")  Two years later Eamon, now with the name, Brother Raymond, began his Novitiate in Dundalk and was professed on May 1, 1958.  The next 6 years were spent back and forth between Cluain Mhuire, the Redemptorist Seminary, in Galway City, and Mount Saint Alphonsus, Limerick City.  Eamon applied himself to cooking, tailoring, and was sacristan and later infirmarian.
In March 1964 Eamon received the exciting news that he was appointed to Brazil.  Some months later he travelled with 6 companions, Eamon being the first Irish Redemptorist Brother to go to Brazil.  Despite being very happy as a Brother, Eamon felt increasingly drawn to priesthood, and so returned for studies to Ireland in 1968 and was ordained July 2nd 1972.  Eamon then happily returned to Brazil where he remained until 2015 except for three years in the early 90's when Eamon returned to Ireland and ministered in giving parish missions.  Together with the regular ministry of all the confreres in Brazil, Eamon also excelled at fund-raising to support the Vice-Province and found new talent as a builder.
In April 2015 Eamon returned to the town of his teenage years, Dundalk, both as a member of the Community and later as Curate in the Redemptorist Parish.  Eamon was larger than life!  Loved by family, confreres, Monastery staff, and the people of Dundalk.  Known for his warmth, his encouraging ways, his mischievous humour, and his fine singing voice.  Eamon will be deeply missed but has left behind so many precious memories.  A man of deep faith and prayer, may he now enjoy the eternal life promised by his Risen Lord.
« Back to Previous Page