Recent Deaths
05 May 2022
Fr. Eamon Hoey who died on 5th May 2022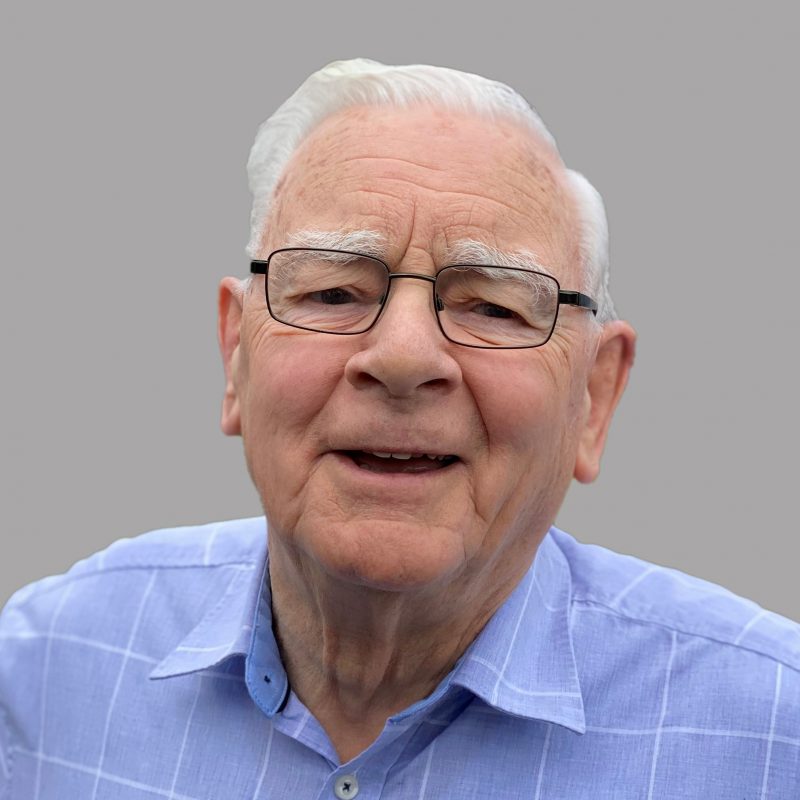 The sixth of a family of seven children Fr. Eamon was born in Leinster Road in Dublin on the 8th of June 1938. Two years later the family moved to Kimmage Road. His early education, up until Inter Cert, was with the Christian Brothers in Synge Street after which he transferred to the Redemptorist Juvenate in Limerick City and later entered the Novitiate in Esker Co. Galway where he was professed on the 24th of September 1956. Ordained on the 20th of January 1963 in Cluain Mhuire Galway Eamon has served the Province faithfully and well in a variety of positions ever since.
Following his Pastoral Year in Limerick Fr. Eamon was appointed assistant to the Novice Master in Esker (Aug 1965 to Dec 1966) after which he returned to Limerick and taught in a local vocational and technical school (Jan 1967 to June 1968). From 1968 to 1971 he was involved in Retreat House ministry in both Limerick and Galway after which he was appointed Director of the Ladies Confraternity in Clonard Belfast a position he held until 1975. From 1975 till 1978 he studied at Loyola University in Chicago and returned home to set up a counselling service in Mount St. Alphonsus Limerick while working on the Novena Team there with Fr. Vincent Kavanagh.
From 1987 Fr. Eamon held a number of significant positions in the Province. He was Rector and Director of the St. Clements Retreat House Belfast ( 1987 to 1990), Rector in Esker Co. Galway (1990 to 1996), Rector in Marianella Dublin (1999 to 2005). In December of 2006 he was appointed Administrator of St. Joseph's Dundalk and from 2009 until recently was curate and a member of the parish team in St. Joseph's. A big man in stature and personality Eamon Hoey brough a sense of stability and confidence to whatever position he held, his easy-going manner, winning smile and sense of humour were much appreciated by those he ministered to. He was held in high regard by the parishioners in St. Joseph's and will be greatly missed by them, his family and friends and his Redemptorist confreres in Dundalk and in the Irish Province. May He Rest in Peace.
Fr Eamonn Breslin  who died on the 3rd April 2022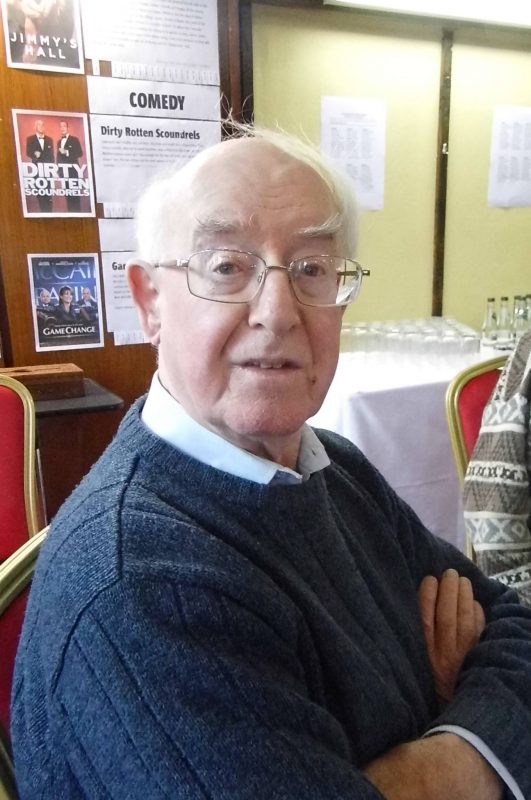 Fr. Eamonn Breslin was born on 20 March 1937 in Listowel, Co. Kerry where his father was a member of the Irish Police force.  After his ordination in Galway, he moved to Rome for post graduate studies and on his return in 1968 Fr. Eamonn he was appointed lector in the newly opened Studentate in Marianella, Dublin. On its closure a few years later, he moved to lecture students at Kimmage Manor which was under the auspices of the Holy Ghost Congregation.
In 1984 still a lecturer, he was appointed Rector of Marianella, Dublin, for the triennium 1984-1987.   In 1987 he was appointed Director of the Marianella Pastoral Centre.  In 1990 he returned to lecturing in Kimmage as also at the Jesuit Institute in Milltown Park. In 1999 he was appointed as chaplain to the English-speaking section of the European Parish in Luxembourg where he was held in high regard by his parishioners.  In 2012, he returned to Ireland to the Marianella community and at that time he also spent a short period working in the General Archives in Rome.  In 2016, he was transferred to Mount St. Alphonsus, Limerick. However, due to the onset and progression of dementia, he needed fulltime care. He moved to Thorpe's Nursing Home in Limerick and remained there until his death.
Eamonn was a great community man, a gentleman, and a scholar.  He was a talented musician and as a linguist, he spoke many languages.  We thank God for his commitment and all that he brought to the Congregation and pray that he may Rest in Peace.  
Br. James Casey C.Ss.R. who died on the 19th March 2022
Brother James Casey was born on 9th May 1929 in Clonfower, Lanesboro, Co. Longford and came from a family of seven. In May 1947, he joined The Redemptorists as a Brother in Cluain Mhuire, Galway. Following his profession in 1949 he spent the next decade in Esker and Galway, where he was engaged variably as assistant cook or community tailor.
In 1959 he was appointed to our Juvenate in Limerick and subsequently moved to Clonard Monastery in Belfast where he was assistant cook and then a tailor.  In 1964 he returned to Mount St. Alphonsus in Limerick and then to Dundalk in 1966 where he remained for eighteen years.  Here he became involved in youth ministry, and he helped to set up a youth club in St. Gerard's Hall for young people .  In later years he referred to this period as his happiest time in the Redemptorist Congregation.
In 1984, he was assigned to Esker as receptionist and community bursar.  He was known as a true gentleman, always kind and pleasant.  James was a knowledgeable person, quietly well read, well informed, wise, and perceptive. He had a great love for Irish music and played a bodhran, often joining other musicians to entertain those in nursing homes near Esker.  His health declined in late 2019 when he had a bad fall. He used the assistance of a walker to move around the grounds, often sitting in the sunshine with his rosary beads in his hands.
May he rest in peace.
« Back to Previous Page