Recently Deceased
13 Sep 2021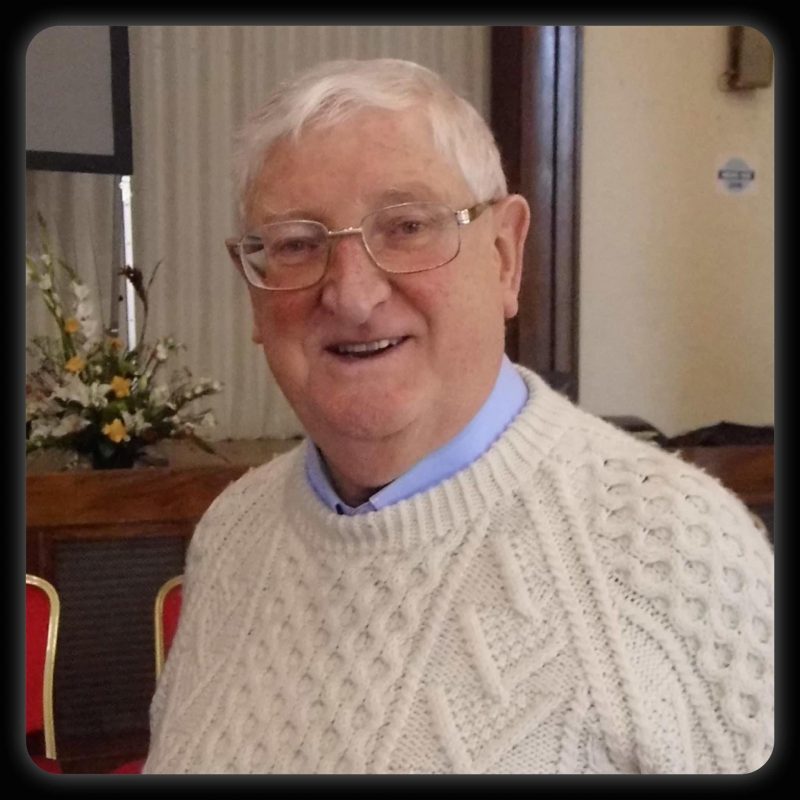 Fr. George Wadding C.Ss.R.  1936 – 2021
Fr. George Wadding was born in Waterford City on 30th July 1936. He was the twelfth of thirteen children and is predeceased by his parents and his eleven older siblings.  He attended our Juvenate in Limerick for his secondary schooling. In 1953 he entered the novitiate in Esker and after his profession, he moved to the Studendate, Cluain Mhuire.  From 1954-1957 he studied at University College Galway for his degree of Bachelor of Arts (BA).  He was ordained a priest on 21st January 1962.
He spent his Pastoral Year in MSA, Limerick before going to Rome where he studied at the Accademia Alfonsiana receiving his degree in moral theology.  He was then appointed secretary of Accademia Alfonsiana, a post he held for four years. In 1968 he returned to Ireland to the new house of studies at Marianella, Dublin, where he lectured in moral theology and also was Prefect of Students from 1972-1978. He was subsequently appointed Rector of Clonard Monastery in Belfast during 'The Troubles' from 1978-1984. He then returned to Marianella where he was assistant director of the Pastoral Centre and prefect of guests. His health took a turn when he had major heart surgery in 1976 and a repeat one 15 years later, something he willingly lived with.
George was a gifted writer and had many religious booklets and magazine articles published, including features for our own Reality Magazine. In 2016 after the sale of Marianella, George moved to our new community at Griffith Avenue in Dublin which was to be his residence until his death. He was a wonderful servant of the Lord his many friends of the Marianella community will always cherish the memories of the homilies he delivered, especially the 'letter' he received from our patron saint every St. Patrick's Day.
Fr. Dermot O'Connor C.Ss.R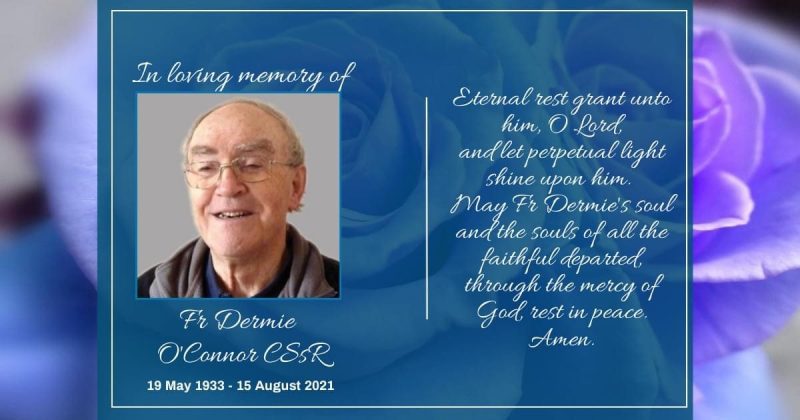 Fr. Pat McLaughlin C.Ss.R.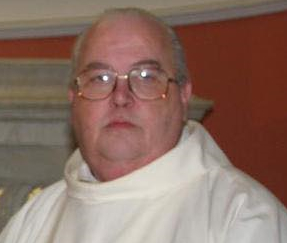 Pat was born in Belfast on 21st October 1954 and lived on the Falls Road, adjacent to Clonard Monastery. On completion of his secondary education, he worked for a few years in the maintenance/supply department of the Royal Victoria Hospital.
He entered the Redemptorists formation programme in Cluain Mhuire, Galway in 1973 and was professed in St. Joseph's, Dundalk in 1978.  Following two years of theology in Marianella, Dublin, he was appointed to the Vice Province of Cebu for a two-year pastoral experience.
Ordained in Dublin on 4th June 1983 he was appointed to Dundalk as a member of the parish mission team.  He served as chaplain in St. Clement's College Limerick from 1990 to 2001, as chaplain to Our Lady of Lourdes Hospital, Drogheda from 2002 to 2007 and as chaplain in Mount Carmel Hospital in Dublin from 2007 to 2011.
In 2011 he was appointed curate of the Redemptorist parish of St. Gerard, near Belfast.  This was his final posting before his sudden death.  On the morning of the 14th of July, he celebrated the 9.30 Mass, and on entering the sacristy collapsed and died from a major heart attack.
A good and faithful servant Pat was an amiable confrere and very well accepted by the parishioners and people in general.
« Back to Previous Page