Letter to Redemptorist Friends: Christmas 2014
23 Dec 2014
Dear Friends,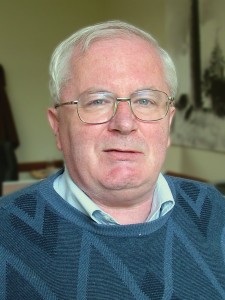 Fr. Dan Baragry: Provincial-elect of the Dublin Province of the Redemptorists
On Saturday 13th December, 2014 Fr. Michael Brehl CSsR (Superior General) confirmed the election of Fr. Dan Baragry CSsR as Provincial of the Dublin Province of the Redemptorists (from January 11th 2015 to January 2019).
We heartily congratulate Fr. Dan and wish him every blessing in his new role.
Fr. Dan was born in Limerick city in 1954, in the "shadow" of Mount St. Alphonsus. He is the eldest in his family and has a sister and two brothers all of whom, along with his mother, continue to reside in Limerick. The family has a long tradition of connection with the Congregation; Dan's granduncle and great-granduncle were both Redemptorists.
Educated at CBS Sexton Street, in Limerick, he entered the Redemptorist formation programme in 1972, immediately following his Leaving Cert. He completed his studies in philosophy in Galway, his Novitiate in Dundalk and he did theological studies in Dublin before his ordination in 1981. As a student, Dan worked in the Philippines for two years and returned there after ordination, ministering in Iligan and Cebu.
Since returning to the Dublin Province in 1990, Dan has worked in a variety of capacities, as Director of Formation, as Rector of Mount St. Alphonsus in Limerick, Coordinator of the Scala Youth Ministry Community in Cork and as a parish missioner and retreat giver; he has also served on many Provincial Councils, Provincial Boards and Commissions over the years. He is currently a member of St. Joseph's Community, Dundalk where he works with those in formation and as a curate in the Parish.
Fr. Dan will bring many gifts to this role, not least his missionary spirit, his openness and approachability, his experience of patient accompaniment and his capacity for hard work. He is a deeply respectful man and very committed to effective collaboration in ministry with lay co-workers and others (he has worked a great deal with Redemptorist Associates around the country in recent years). Fr. Dan's willingness to take on this challenging role of service is a generous gift to us all.
Letter to Redemptorist Friends: Christmas 2014
« Back to Previous Page