The theme for this year's National Novena to Our Lady of Knock is 'Living Life to the Full' and it gets underway on Monday, August 14, with Dr Mary Healy, international speaker on scripture and healing, followed by Redemptorists Fr Seamus Enright, CSsR and Fr Michael Cusack, CSsR on Tuesday, August 15.Tuesday 15th August
'Mary, Giver of Life and Joy'
Fr Seamus Enright CSsR is Rector of Mount St Alphonsus in Limerick where he also serves as Director of the Solemn Novena and the Redemptorist Christmas Hamper Appeal. Last year the Redemptorists celebrated 150 years of devotion to Our Lady of Perpetual Help in Knock on August 15th. This year the Redemptorists in Limerick are celebrating the 150th anniversary of the arrival of the first copy of the Icon in Ireland.Knock Shrine, located in co. Mayo is Ireland's National Marian Shrine where over 1.5 million pilgrims visit each year. The Pilgrimage Season at Knock runs from April -October each year with daily Masses and Confessions, Anointing of the Sick and Stations of the Cross. Groups are always welcome and can avail of guided tours, private Mass and a visit to the award-winning Knock Museum.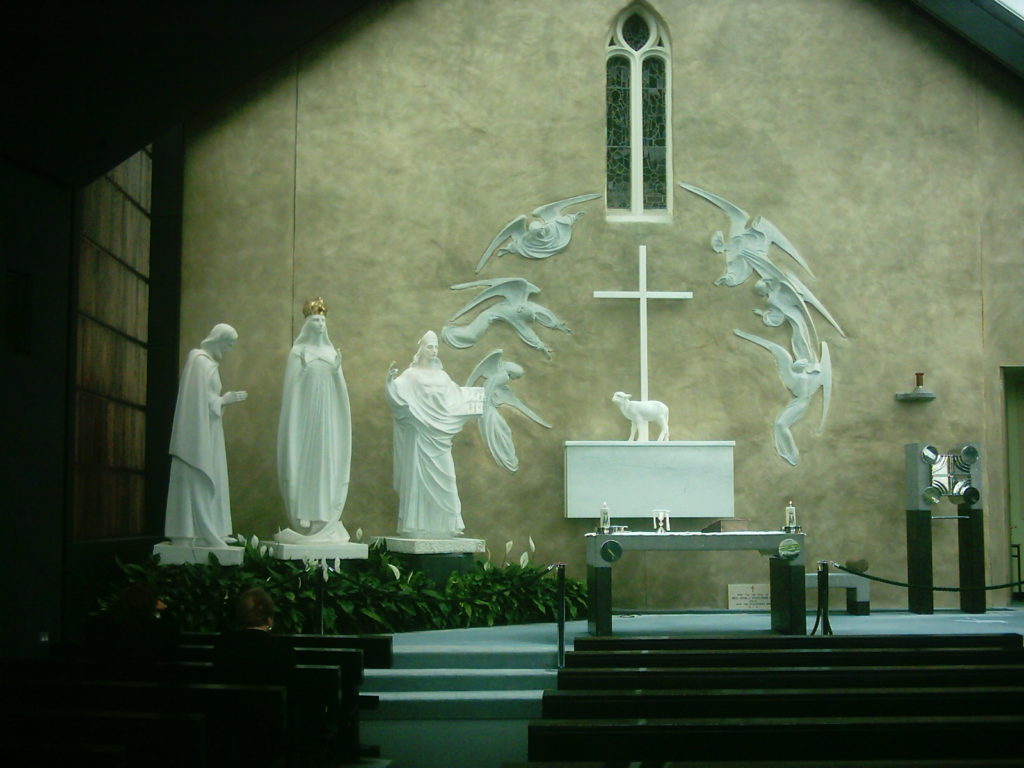 Knock Shrine, located in co. Mayo is Ireland's National Marian Shrine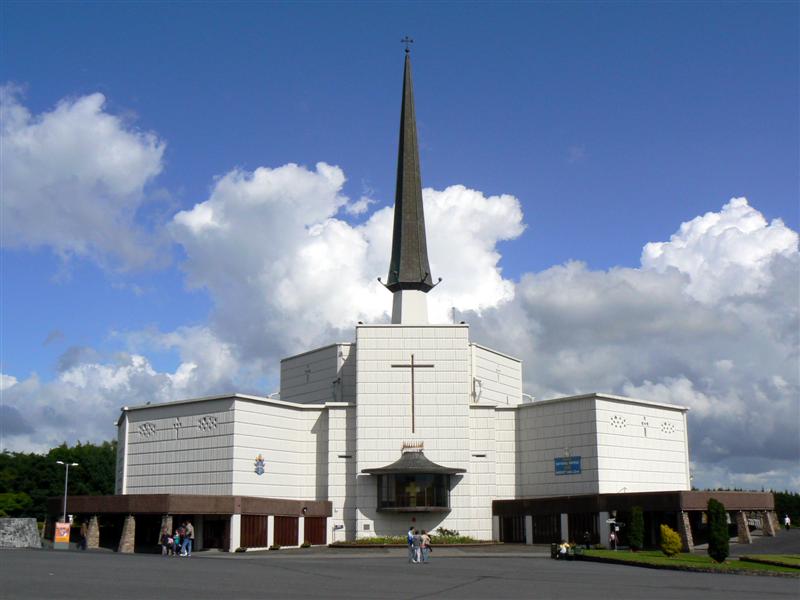 The Ireland's National Marian Shrine receive over 1.5 million pilgrims visit each year.
… more about National Novena in Knock:National Novena to Our Lady of Knock, 14th -22 August 2017
The National Novena to Our Lady of Knock offers nine days of reflection and prayer and a chance to reconnect with your faith in a sacred space.The programme for this year includes a wonderful line-up of guest speakers and workshops to help enrich and enliven faith. The theme is 'Living Life to the Full' and as the title suggests, there will be a strong focus on appreciating the gift of life and finding beauty in the everyday.The sessions on Thursday, August 17, will have major local interest when Knock native Bernadette McNeive (nee Sweeney from Cloonlavish) and professional motivational speaker Darren Cawley from Aughagower will both deliver moving accounts of their own personal stories of organ donation.
To mark 500 years of the Reformation, Rt Revd Patrick Rooke (Bishop of Tuam, Killala and Achonry Diocese- Church of Ireland) will be welcomed to the ceremonies on Friday, August 18 and he will be joined by Dr Salvador Ryan, Professor of Ecclesiastical History at St Patrick's College, Maynooth who will conduct workshops on this day.
Most Rev Philip Boyce, DD, retired Bishop of Raphoe will be welcomed to Knock for the ceremonies on Saturday, August 18 and will be joined by writer and theologian, Fr Daniel O'Leary, to facilitate workshops.
Most Rev Kevin Doran, Bishop of Elphin will speak during the ceremonies on Sunday, August 20 and workshops will be facilitated by Dr Aoife McGrath, lecturer in Pastoral Theology and Parish Placement Coordinator at the Pontifical University, Maynooth.
On Monday, August 21, Very Rev Diarmuid Martin, Archbishop of Dublin will highlight family life with 'When Plates Fly! Pope Francis on the joys and challenges of family life,' and workshops will be facilitated by Fr Timothy Bartlett on how to make technology more family friendly.
The Novena will conclude on Tuesday, August 22 with Maria Steen, spokesperson for the Iona Institute at the ceremonies and workshops with Cora Sherlock, deputy chairperson of the Pro Life Campaign.
Fr Richard Gibbons, PP, Rector of Knock Shrine, says the annual Novena continues to be the biggest event in the Shrine's annual calendar. "The Novena is about embracing our spiritual selves and in today's world it is a valuable thing to take some time alone or with family and friends to experience the richness of our faith and to escape the material and fast-paced world.
"We are engaging more and more with our visitors and pilgrims on social media and this year it is planned to have all of the ceremonies steamed live via the Knock Shrine Facebook and Twitter pages. The Masses will also be streamed as usual on the Knock Shrine website and YouTube channel."
(http://www.mayonews.ie)